Family Wellness in Covid Times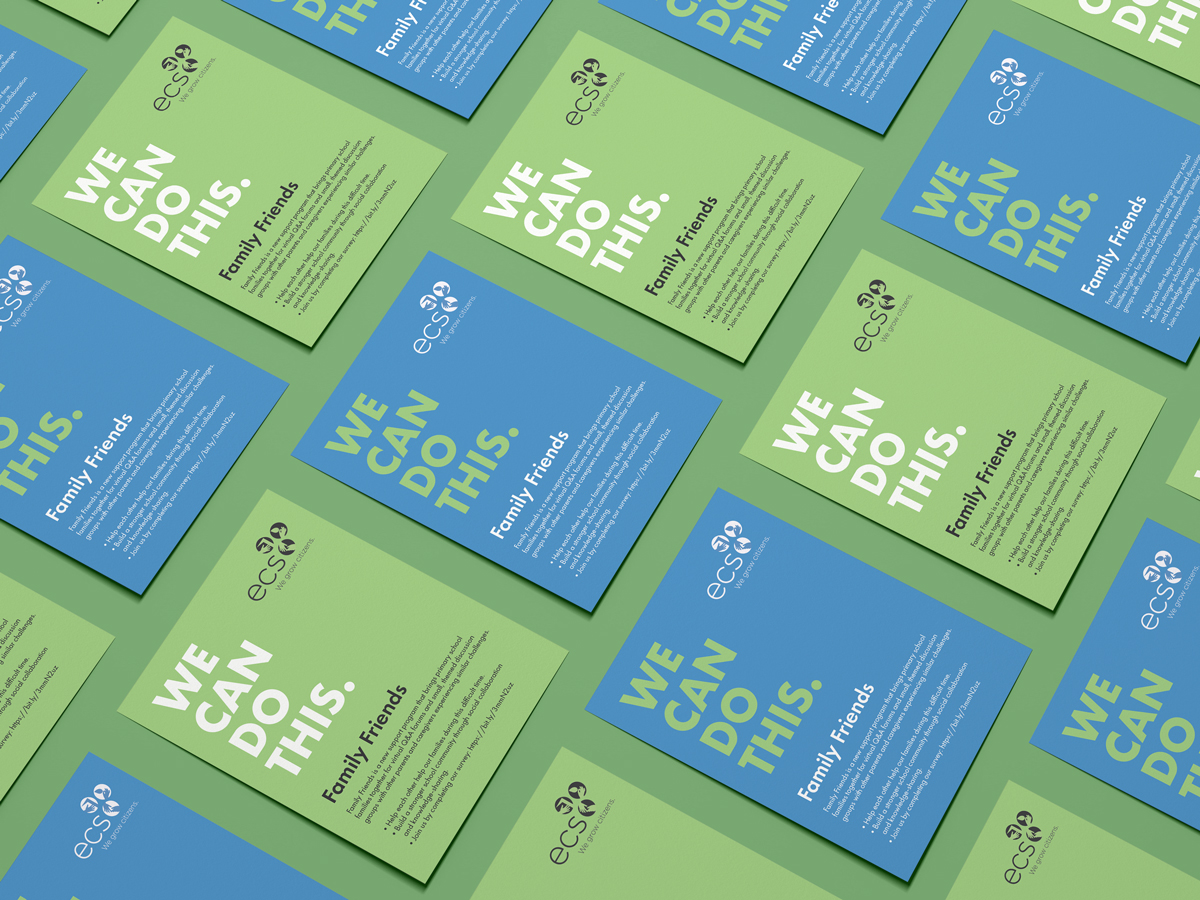 Last fall, students at Carnegie Mellon University's School of Design worked with a charter school in Pittsburgh to help parents and caregivers better understand the school's pandemic response efforts using visual communication. My team reframed the problem to address family mental health and stress management as a way to improve communication. We created a three-part system of tools and resources to serve family wellness during this challenging time.
Client

Environmental
Charter School
Pittsburgh, PA

Timeline

5 weeks


Tools

Figma
Illustrator
Photoshop
Google Workspace

Team

Melissa Cagan
Ivar Dameron
Sian Sheu
Objective

How might we use visual communication design to help constituents of the Environmental Charter School (ECS) better understand pandemic response efforts from the school?
Process

We kicked off the project with an initial briefing by the ECS administrator, who expressed concern for the school's increasingly frustrated community of families struggling to adapt to virtual home schooling. Our preliminary research covered a variety of sources from news reports to academic and professional journals, however, the most interesting information came directly from the subjects. Upon reviewing a compilation of parent survey responses provided by ECS, it became apparent that stress was an underlying factor in poor communication between the school and the families. This narrative would be confirmed during our focus group interviews with the parents who discussed at length the challenges of managing home schooling while under the pressures of work, financial problems and general anxiety about the pandemic.
In between these conversations with the school and the families, my team carried out a series of mapping exercises that helped us organize our observations as a way to identify unifying themes.
This led us to two key insights
:
Stress is an impediment to effective communication

The relationship between parent-child stress is reciprocal

Result

We created the "Family Wellness Initiative"
,
a three-part approach to mitigating family stress within the context of home schooling during the pandemic. Our research indicated that younger students required more support in a virtual learning environment, so we narrowed the scope of our project to K-2 families. Each team member took charge of a component of the project, while maintaining a collaborative and flexible spirit.
Family Friends

I was responsible for developing the third component of the project – family networks. Throughout our research and interviews, parents and caregivers consistently expressed feeling a loss of school community during the pandemic. Previously, many parents were accustomed to getting important information through informal social interaction with other parents and teachers at the school when they dropped off or picked up their children. Now the school administration was overwhelmed with parents seeking information and answers that they used to get from their peers.
It was important to address the wellness of the parents taking into account the cyclical nature of stress in the household, where children often mirror the distress they observe around them.
(A poster series to introduce and promote the program)
My proposal was "Family Friends," a peer support program for primary school parents/caregivers that's designed to strengthen the school community through social collaboration and knowledge-sharing.
Two key components to this program:
A matching system that brings together families experiencing similar challenges at home and sorts them into small support groups of 3-4 families.


Organizing regular virtual video gatherings that function as an informal meeting place for these matched groups to stop in and briefly talk with the other families, and teachers in a relaxed environment.
The matching process for support groups begins with a simple survey. Participants are invited to complete a survey that pinpoints problem areas where the family needs help the most. We ask users to rate a list of pain points in terms of relevance to their family's priorities and concerns, and the insight gained from this question will help establish the criteria for matching families.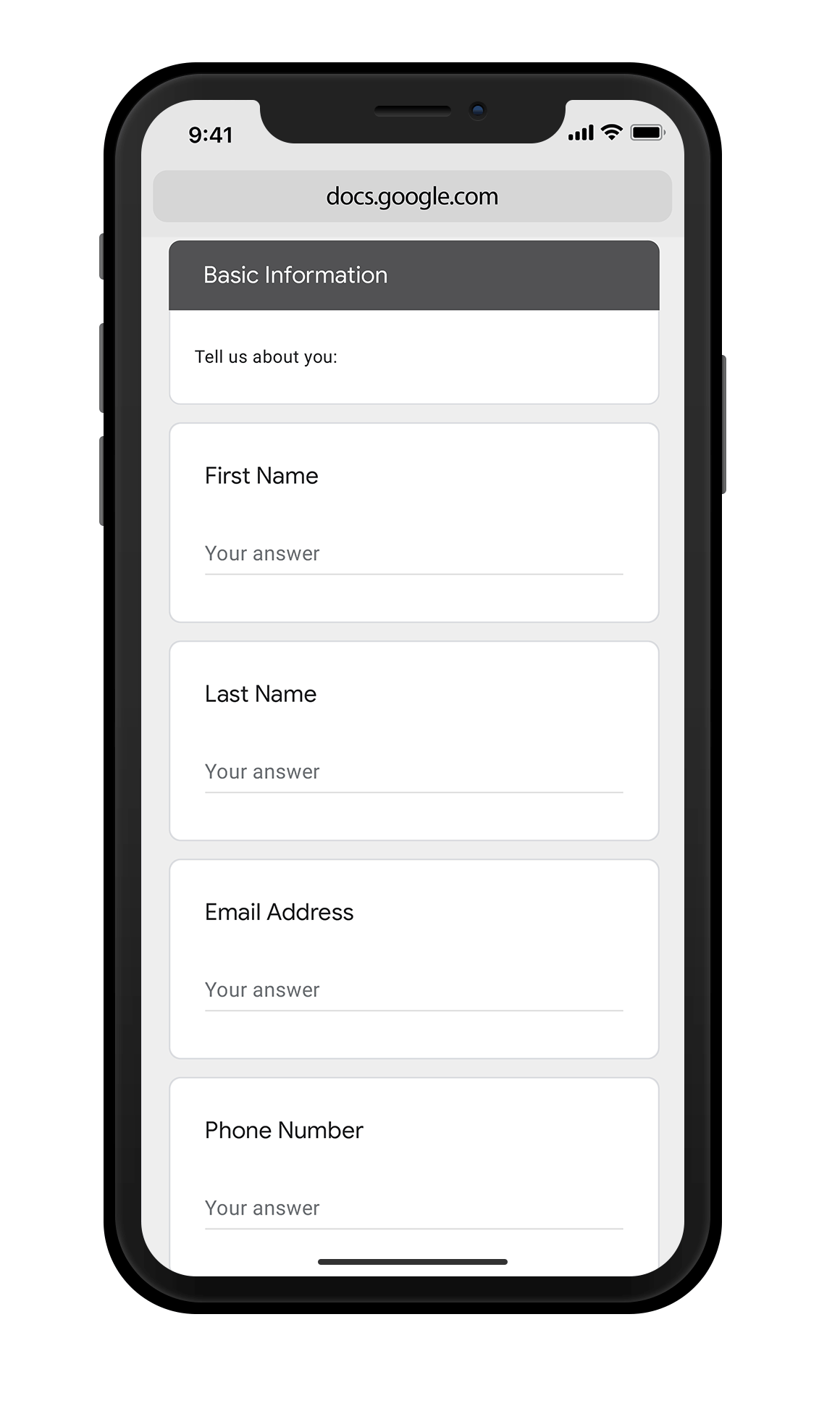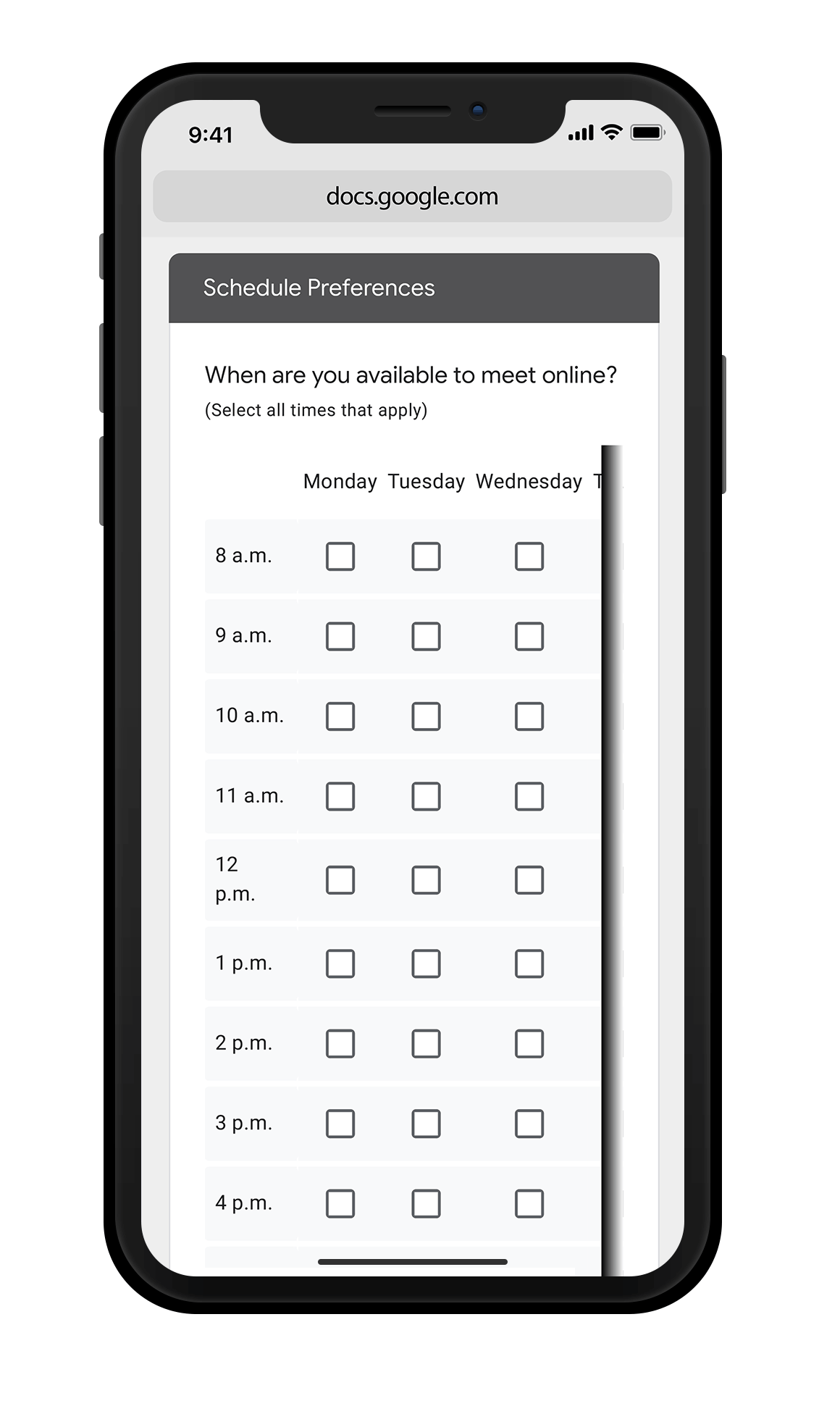 Additional Components

My team members individually focused on the other components of our project including mindfulness activities to help children articulate and cope with their emotions, as well as tools for parents to organize and better manage home schooling and child behavior.
Visual Style
We defined a consistent visual style that was fun, simple and engaging for young children, yet complimentary to the existing logo and branding of the Environmental Charter School.